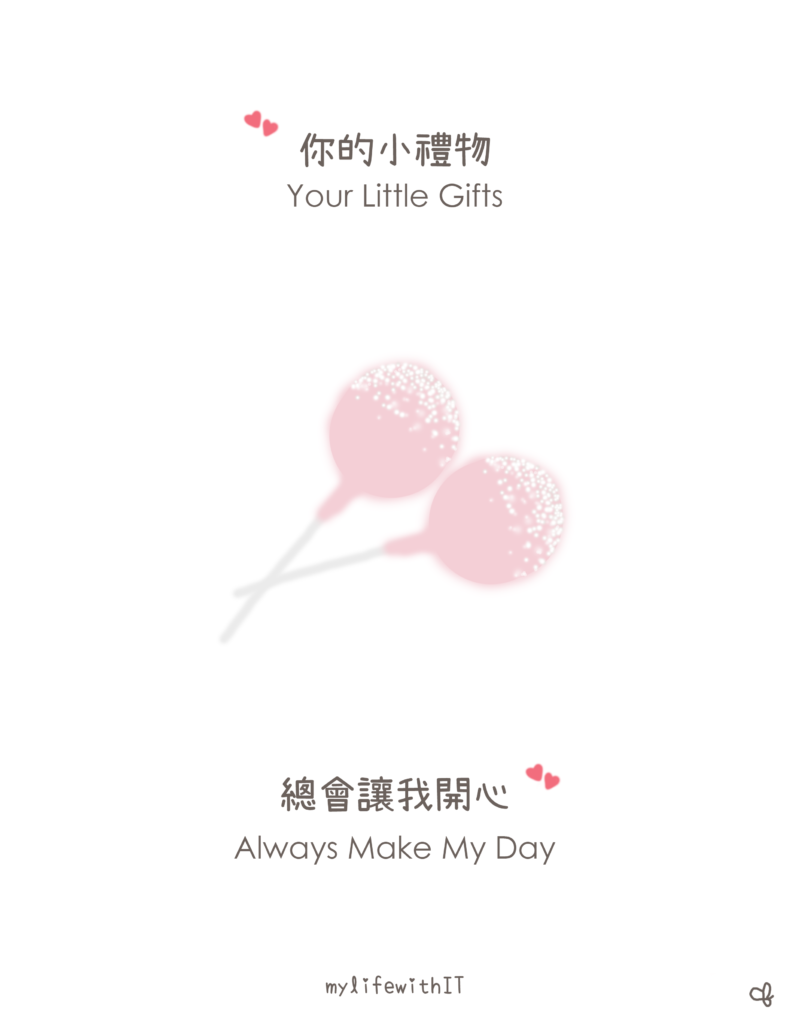 Your little gifts always make my day.
A gift doesn't have to be expensive; sometimes this is all I need. Thank you for thinking of me everywhere you go.
I remember how you always care for me and get me what's best for me. But the stubborn little bunny wouldn't accept time-consuming and expensive gifts. Cake pop, on the other hand, was one of the very first gifts I accepted – simple and inexpensive.
你的小禮物總會讓我開心。
禮物不一定要貴; 有時候這就夠了。 謝謝你到哪都會想著我。
我記得你是如何一直關心我,讓我得到最適合我的。 但頑固的小兔子不會接受耗時且昂貴的禮物。 反而,蛋糕棒棒糖是我最早接受的禮物之一 – 簡單而便宜。